Playing at International Tournaments
I started playing for my schools and football clubs at international tournaments at 5 years old.
When representing the International School of Kuala Lumpur and my club (KLYS) I was sent to tournaments all over Asia. This gave me exposure to some incredibly competitive playing. I knew then that football was my passion for life.
North Carolina FC
NSFC is one of the most successful clubs in the USA. The high coaching standards and opportunities to play in matches all around the USA were truly formative. I played for NCFC during the two years that my family lived in America (2017-2018) and enjoyed every minute! Please click the image above to visit the NCFC website (opens in a separate tab).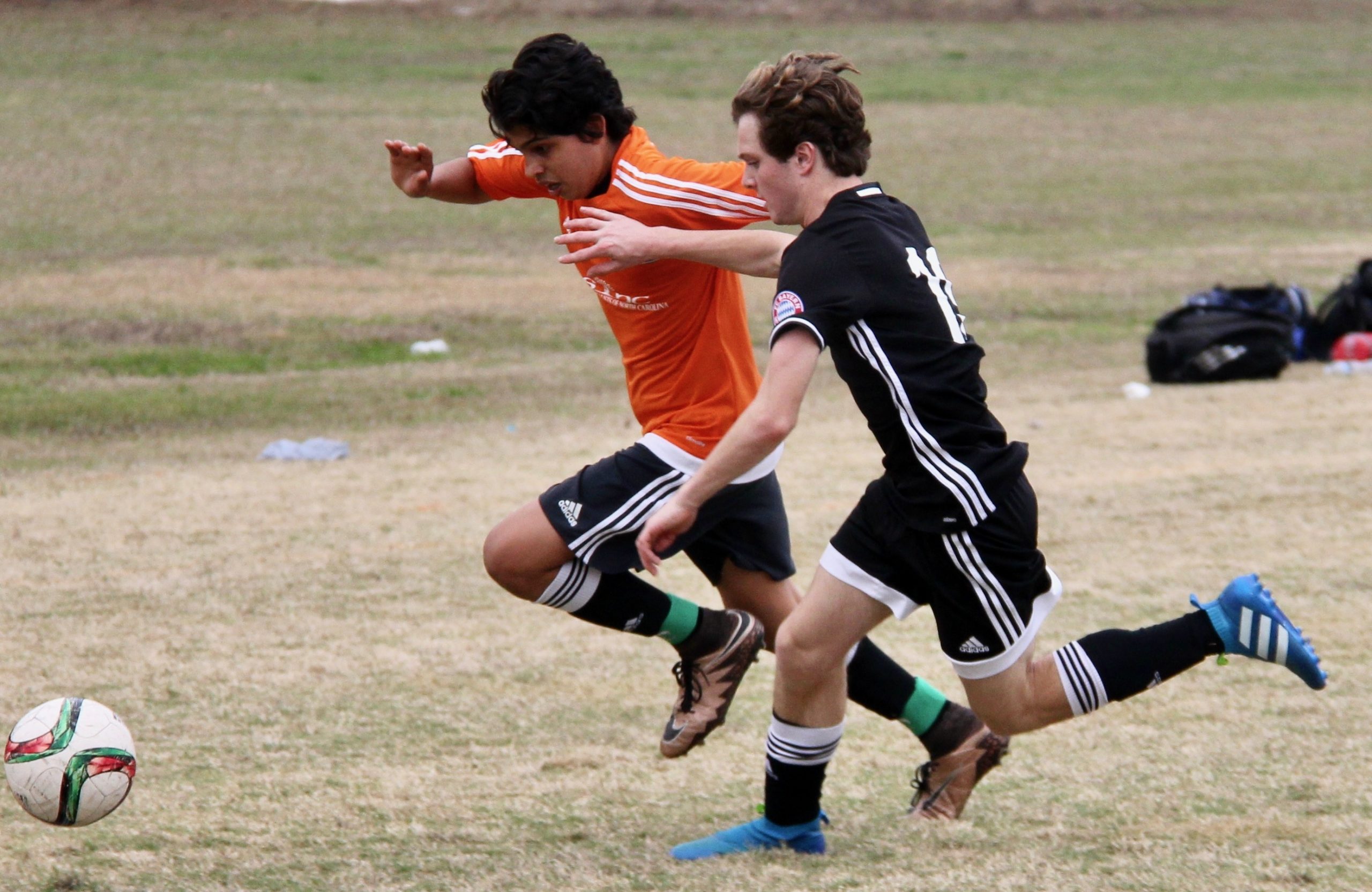 The advantage of having played in several countries, is that I have sampled so many styles of coaching and playing. The Charleston (South Carolina) Cup is one of the biggest in USA and a great learning opportunity. In the picture above I am the striker wearing orange.
IH Manchester Soccer Academy
In 2019/20, I was coached by UEFA A and B coaches at IH Manchester where I achieved D*D* in my BTEC Level 3 Diploma in Sports Performance and Excellance. Mornings were are in the classroom and afternoons were on the pitch training, match-playing and at the gym. This played a key part in developing me as player and my entry into University of Chichester to study a BSc (honours) in Football Coaching and Performance.
S.E. Asia International Schools Trophy 2013
I represented the International School of Kuala Lumpur in the S.E. Asia annual International Schools of Asia Tournament in Phuket, Thailand. It´s good to look back and see the evolution of a player. I was player no. 6, playing center-right and definitely tenacious with accurate passing. I guess situational awareness is something that most 11 year-olds can improve on!